The Map Shop Courses
We have been selling GPS units since the early '90s and have a lot of experience and knowledge regarding their uses and limits. Here at The Map Shop we make those skills available to our customers and the public via courses introducing the use of GPS and the popular GPS compatible software, OziExplorer.

We schedule a course once every 2 months unfortunately if there are not enough participants the course will not run.

In previous years we also ran an OziExplorer Course in the alternate months but have not scheduled any this year. If you have a need for training in this excellent program please contact us at the shop and we will see if we can help you with that.

---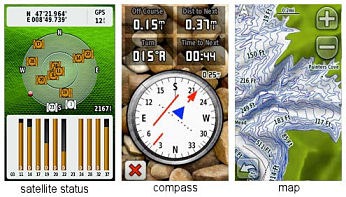 This course has been successfully running for over 20 years and most attendee's are by word of mouth from previous participants. We assume no knowledge of GPS or map reading skills.
| | |
| --- | --- |
| Overview | An introduction to use of GPS equipment in conjunction with map products. The session to run as a single event with an emphasis on practical field work. |
| Where | To be held above The Map Shop - Office 7, 1st Floor, 2 Peel St, Adelaide. |
| When | Commencing at 1:15 pm, Saturday, 14th April 2018. Completion by 5:15 pm. |
| Cost | $75.00 per attendee includes the cost of handouts and the AUSLIG basic Map Reading Guide included. Payment to be received by Monday, 1st April 2018. |
| Bookings | There will be only 8 places available. Initial booking to Anthony Stephens or The Map Shop on 8231-2033 or 8231-1033. |
Subject matter

Introduction to GPS - uses, history, constellation

GPS accuracy criteria - incl differential

The problem - getting earth on flat paper

Grids and Projections AMG, WGS, MGA

Setting up the GPS

Locating oneself - GPS to map

Waypoints

Point to point

Routes

Advanced - outline only Interface to PC

Comparison of popular models of GPS

Practical exercises

Setting up the GPS

Locate in field

Locate on map

Programming waypoints

Route finding
Practical Use of GPS
February 3rd
April 14th
June 2nd
August 4th
October 6th



Copyright 2018 The Map Shop
Last amended 7th February 2018